Water & Waste Water Engineer
---
The Far North District Council is on a transformation journey to become one of the regions most sought after and valued employers – we value manaakitanga, integrity and professionalism in delivering outstanding value to our customers and the community.
Te wero – The Challenge
This role is tasked with ensuring Council's water and wastewater systems are operated efficiently and meet legislative requirements. This includes providing guidance, technical leadership, oversight of drinking water standards and working closely with our Alliance partner.
The role is largely autonomous, and there is a large potential to add value to Council's outcomes in improving treatment processes and providing treatment cost reduction. The opportunity for you to progress your academia through writing and/or presenting a paper or similar may also be available.
Mō koe – About You
We're looking for someone who has the desire to make a difference to the community of the Far North, backed up by a strong technical grounding in water and wastewater. Knowledge of and experience in operations of water and wastewater systems experience is essential. A relevant professional engineering qualification is highly desirable.
The right applicant will bring:
Strong problem solving and analytical skills
Initiative and persistence to guide projects to a successful result
Strong management ability to plan resource use and to manage team performance.
A progressive mindset focussed on continual improvement.
High level of written and verbal communication skills
Ideally you'll have worked within an Alliance framework, have a background in process engineering (operating wastewater and water treatment plants), and have demonstrated your ability to 'think outside the box'.
Tā mātou āroha – What we Offer
Far North District Council is a progressive and growing Council filled with like-minded people who love what they do and are committed to providing superior services to residents in their community.
There's a big opportunity for you to get a broad range of experience in this role and further your career – there is a need to develop water and wastewater expertise within our Council. You will be given all the tools of the trade you need to hit the ground running and a professional development plan to ensure your ongoing growth and success within the organisation.
Northland is a growing region that offers a warm climate, beautiful forests and some of the best beaches and coastal areas in the world.
If this sounds like the opportunity that you have been waiting for then we would love to hear from you!
Creating Great Places, Supporting our People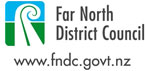 Permanent Full Time
Job no: FNDC42999
Location: Northland, Far North
Closing Date: Thursday, 24 October 2019