Wastewater Treatment Specialist
---
Full time, Permanent
Kapiti Coast District Council provides wastewater collection, treatment and disposal for the residents and businesses of urban communities in Otaki, Waikanae, Paraparaumu and Raumati. We use a computerised monitoring and control system to manage all treatment plants and pumping stations, except for very small pump stations and those with very high storage capacities, which are monitored manually.
We are looking for an enthusiastic individual to join our Wastewater Treatment Plant team located in Paraparaumu.
Our team works very collaboratively so we are looking for applicants who can demonstrate:
an ability to safely and competently undertake the physical tasks associated with these roles
a strong customer service focus with excellent communication skills
an ability and willingness to work on a 24/7 roster that may include overtime and standby to ensure effective cover for the treatment plants and services
a mechanical or electrical aptitude
a level of competence to effectively use current technology and a willingness to learn new systems and process to keep up to date with new technology in this field.
The successful applicants will need to undertake a relevant vaccination programme if appropriate, hold a Breathing Apparatus Certification and a Confined Spaces Certification. The Council will support the appointees to gain these in need within six months from commencement in the role.
Ideally applicants will hold a National Certificate in Water or Wastewater Treatment Level 4 or the equivalent. However, where an appointment is made to the position without the National Certificate, the appointee will be required to gain this qualification within two years from commencement in the role and the Council will provide funding support for course costs.
Working for the Kapiti Coast District Council means being part of a caring, dynamic and effective customer-focused team who make a positive difference in the community we serve. If youd like to be part of the team, contact us now.
Further information about the position and application documents are published on our website at https://www.kapiticoast.govt.nz/
Applications close 12.00 noon Wednesday, 28 August 2019.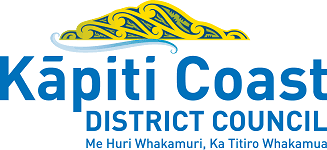 Permanent Full Time
Job no: HOAM944756
Location: Kapiti Coast
Closing Date: Wednesday, 28 August 2019