Urban Design Manager
---
Are you an experienced urban designer who is passionate about cities?
We are looking for a leader with urban design capability to lead the development and implementation of quality urban design practices across the Council.
The Council values and celebrates the uniquely compact and vibrant qualities of Wellington and is committed to best-practice built and natural environment outcomes. The successful applicant will have qualifications in a relevant urban design related field such as landscape architecture, architecture, planning or related degree.
Experience in resource management, environmental planning and project management would be an advantage. 10 or more years experience in a relevant field is required including the ability to manage and lead teams.
To be successful in this role, the applicant will have strong demonstrable knowledge of and experience in:
strategic and creative thinking
problem solving and collaborative working models
integrating advice and information to reach solutions
engagement and stakeholder management
customer service
managing projects, budgets and teams
knowledge of the principles of the Treaty of Waitangi
design led processes
resource management act.
For more information please contact Vida Christeller, Manager City Design and Place Planning at
Vida.Christeller@wcc.govt.nz
Applications close Friday, 13 December 2019.
We're looking for people who share our passion for Wellington and have the same values that we do - to make our city an even better place to live and work.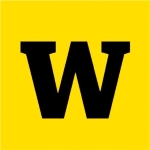 Permanent Full Time
Job no: KZEL945361
Location: Wellington City
Closing Date: Friday, 13 December 2019