Social Scientist
---
Do you have a Post Graduate qualification in the Social Sciences, ideally with a major in Sociology, Geography or Psychology? If so, we have a great opportunity for you to be part of our multi-skilled Social and Economic Science section in the Science and Strategy Directorate - where you will use your research expertise to support our vision of sustainable environmental management of the Waikato region.
You'll work to improve understanding of our regional community and their values, constraints and opportunities in relation to managing the Region's natural and physical environment. The successful candidate will be experienced in research design, mixed method approaches and have knowledge of individual and/or community change models. Practical experience in stakeholder engagement is desirable.
You will need an understanding of the roles of regional councils in resource management and strong relationship management skills. Knowledge of the resource management issues faced by rural and coastal communities would be an advantage.
A Post Graduate degree in Social Science is essential as are excellent oral and written communication skills. A knowledge of Kaupapa Māori research methodology is desirable.
If you have what we are looking for, please apply today!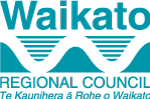 Permanent Full Time
Job no: M7538
Location: Hamilton City
Closing Date: Thursday, 24 January 2019