Senior Democracy Advisor
---
We are building a high performing team that uses a combination of governance expertise and technical knowledge to deliver high quality advice and services to both our internal and external customers.
A key focus of the Democracy team is to deliver Council and committee support. We are the point of contact for consistent advice on core democracy processes to the Executive Leadership team, report writers, committee chairpersons and elected members.
Democracy Advisors facilitate the management of Council and committee meetings, and support chairpersons to ensure core democratic services are delivered. The successful person for this role will need to build strong relationships and work closely with the report writers and Executive Leadership team to understand their priorities, needs and preferred ways of working.
You'll be talking the language of Standing Orders, Code of Conduct, Local Government Act, LGOIMA. Our environment is very busy with a huge breadth of activity; we are looking for individuals with a can-do attitude and ability to work effectively under pressure. A relevant tertiary qualification in law, commerce, public policy or political science is preferred. Experience in a board or committee support role is essential, preferably in a governance context.
Applications close Wednesday, 26 February 2020.
For more information please contact Jennifer Parker, Manager Democracy Services, on 04 801 3167.
We're looking for people who share our passion for Wellington and have the same values that we do - to make our city an even better place to live and work.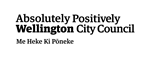 Permanent Full Time
Job no: BNAJ045771
Location: Wellington City
Closing Date: Wednesday, 26 February 2020