Senior Democracy Advisor
---
Permanent Full Time
We're transforming our organisation because the world is changing.
Democracy Services has refocused the way we deliver services to our customers and contribute to the Council's outcomes. We are building a high performing team which will use a combination of governance expertise and technical knowledge to deliver high quality and timely advice and services to both our internal and external customers.
This is your chance to shape a new role and demonstrate your leadership skills.
A key focus of the Democracy team is to deliver Council and Committee support. The Democracy team is the point of contact for consistent advice on core democracy processes to Executive Leadership team, report writers, chairpersons and committees. You'll be talking the language of Standing Orders, Code of Conduct, Local Government Act, LGOIMA, Members Interest Act.
You will take a lead role providing high level strategic advice, and advisory support. As a senior member of the supportive team in Democracy Services, you will lead on delivering aspects of the work programme which includes undertaking project work with external partners, preparing advice for the Mayor, Chief Executive and elected members across the full range of governance functions.
This role will suit you if you thrive in situations where it is necessary to deal with the unexpected, to manage complex, sensitive and contentious matters as well as conflicting demands, all while maintaining a high degree of confidentiality. Sound judgement, agility, flexibility, and personal resilience are therefore a must.
You must have proven knowledge and experience in a wide range of governance areas including project management, critical thinking and analysis, relationship management, staff and operating in a political environment. You will need to have at least five years relevant post-qualification experience.
We are looking for proactive, can-do people with strategic, agile minds as well as, great communication and writing skills who can use their experience to help shape the future of the Wellington city.
There are two new Senior Democracy Advisor roles available in the team:
one has a focus on Business Support-ensuring business processes are reviewed and improved, delivering systems technical training, maintaining the relationships and contracts with system providers
the other is focused on the Governance activities-Analysis, research and advice on trends, issues and risks in local government and other policy issues.
A relevant tertiary qualification in law, commerce, public policy or political science is preferred. A minimum of four years' experience in a board or committee support role is essential, preferably in a governance context.
A job description is available on the Wellington City Council careers site.
Applications close Wednesday, 26 July 2017.
For more information please contact Crispian Franklin, Governance Team Leader, on 04 803 8614.
To apply for this job, please go to our job site www.careers.wellington.govt.nz/home and enter the job code 14464LGC.
We're looking for people who share our passion for Wellington and have the same values that we do - to make our city an even better place to live and work.
Location: Wellington City
Closing Date: Wednesday, July 26, 2017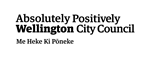 Job no: GNAO740597