Senior Archives Access Specialist and Archives Access Specialist
---
Passionate about heritage and archives?
Experience in information management?
Multiple roles available
We are looking for a Senior Archives Access Specialist and Archives Access Specialists to join the Wellington City Council City Archives team.
About the team
Established in 1994, the Archives holds physical and digitised records dating back to 1842 when Wellington became the first site of local government in New Zealand.
There is no better time to join us! Our City Archives is on a transformational journey to embed a culture that is customer centric and enables new ways of working. We actively seek to anticipate our customers' future needs. To support this we have a new system called Archives Online which will make it better and easier for our customers and our people to access information in the Archives collection. Our journey is constantly evolving and only going to get better. You'll thrive in our new service delivery model if you enjoy challenging yourself and can embrace a changing environment.
We have one Senior Archives Access Specialist role and four Archives Access Specialist roles up for grabs!
Senior Archives Access Specialist
Along with providing exceptional customer access to our information, and upskilling them to use our new system, a huge part of this role will be the day to day workflow management and operational leadership of the four Archive Access Specialists for an efficient and timely response to our customer requests. You will stand in for the team leader when needed and will have a strategic oversight of the direction that we are heading in. You will also bring your knowledge and interest in technology to lead the team to engage with the public with some engaging and creative content through a variety of Social Media channels.
We would love to discuss your experience in customer service type roles preferably in a similar environment and your proven ability to lead a team and set them up for success. Our ideal candidate will be someone who is future focussed, always thinking about our customers and is excited to constantly improve and innovate to make things even better! Because of the specialist knowledge required in this role, it is highly desirable that you have a qualification or experience in information management or a related field.
Archives Access Specialist
In this busy customer service role, you will be interacting daily with our customers who are seeking access to our information. This could be in person when they come into City Archives, though increasingly they will be searching online and sometimes making contact by phone or email. You will be responsible for upskilling them to use the new system and also actively engaging with internal and external customers through Social Media by creating engaging digital content to promote City Archives. To be a success your initiative and knowledge of changing and emerging technologies will come in handy!
You will come from a customer service background and the key to your success in this role is your ability to engage with people and deliver an outstanding customer service. You will be highly motivated and organised with sound decision making skills and be someone who can work collaboratively in a team environment, but can also take ownership when needed. Our ideal candidate can comfortably thrive in a fast paced environment, juggle multiple priorities and manage deadlines effectively. Qualification or experience in information management or a related field will be nice to have in this role!
What we offer
We are a fun, supportive team passionate about the service we offer. There will be opportunities for you to constantly learn in a team motivated to be the best at what we do!
Naturally, we think our Council is the best, we offer:
five weeks annual leave after two years of continuous service for permanent staff
family leave provisions and a generously subsidised kid's school holiday programme
Club Active Programme - great discounts on gym and aquatic centre memberships.
'He tangata, he tangata, he tangata' - we put people at the heart of everything we do, we care for our people and offer some good professional development opportunities as well.
Are you excited to be part of this journey we are on? Then don't wait, submit an application now by hitting the apply button! You can view the position description on our website. Please specify in your cover letter which role you are applying for.
For a confidential chat or if you have more questions you are welcome to get in touch with Adrian Humphris on 021 227 8123 or Adrian.humphris@wcc.govt.nz
Applications for this role will close on Sunday, 23 February 2020.
All applications must be submitted online.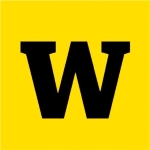 Permanent Full Time
Job no: BKAM045749
Location: Wellington City
Closing Date: Wednesday, 11 March 2020