Property Coordinator
---
If you have experience with land or property management and thrive in a busy environment, we want to hear from you.
The purpose of this role is to undertake the day to day management of the flood control scheme land and other land administered by Council. The role involves developing and guiding strategic direction for licence land, overseeing and managing licence income and expenditure, and supervision of a land licence assistant and consultants. You will work closely with directorate management and operational and biosecurity staff to enable best practices to be implemented on Council owned and/or administered land.
Successful applicants must have knowledge of land/property management, general knowledge of surveying, valuation and acquisition / disposal / easements / compensation and legal aspects of property.
You will have great interpersonal and communication skills and be able to multi-task in order to balance ad-hoc requests with planned core business work. In addition, the ability to work independently and as part of a team is essential, as is being physically fit for the work involved.
Our culture encourages teamwork and personal learning and development, so you can expect to be well supported within a professional team environment.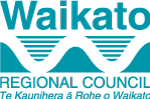 Permanent Full Time
Job no: M6363
Location: Hamilton City
Closing Date: Sunday, 4 March 2018