Project Manager - Policy (fixed-term)
---
Fixed Term Full Time
An opportunity has become available for an experienced project manager to join the Council on a fixed-term basis for 10 months.
In this role you will be at the forefront of project managing one of Council's flagship resource management policy projects - the review of Council's resource management plans "Healthy Environments". A competent self-manager, you will either be in a policy-related project management role, or looking for an opportunity to ramp up your project management skills. Operating at an intermediate or experienced level, you will have a track record and experience in either policy or strategy development (preferably in Local Government), and an understanding of the Resource Management Act with a natural ability to quickly upskill.
This is a rare and exciting leadership opportunity to play a central role in one of our flagship policy projects, and to help shape the future of our region.
Applications close Wed 31st January 2018
Location: Hamilton City
Closing Date: Wednesday, January 31, 2018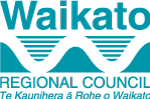 Job no: M6225