Project Delivery Coodinator
---
If you're looking for job interest and challenge and would enjoy the outdoors lifestyle that goes hand-in-hand with the Otago environment of rugged coastlines, spectacular mountains and alpine lakes, this position could be right for you.
Otago Regional Council manages the land, air and water resources across the region, providing flood and natural hazard protection and response on behalf of communities across Central Otago, Clutha, Waitaki, Queenstown Lakes and Dunedin City. Otago is a region with complex river systems from mountain headwaters to coastal mouths. To meet the challenges of climate change and pressure on critical infrastructure, a forward-thinking approach is required. That's where you come in. We're looking for a Project Delivery Coordinator to support the delivery of climate resilience and other infrastructure projects.
The Challenge
Support the project team to deliver projects in accordance with best practice Council and Government process, and documentation requirements.
Provide support in the areas of programme planning, scheduling and resource control, documentation and reporting, risk tracking and management.
Prepare progress reports. Report on and monitor contracts for outcome delivery. Escalate any issues or risks observed.
Provide financial support by tracking project spend, reviewing financial expenditure reports and administering the invoicing process.
Support the team with diary management, document management and meeting facilitation & coordination. As well as developing and implementing project improvement initiatives.
Engage with the community and project stakeholders, and form collaborative working relationships within Council and with contractors, consultants, regulatory bodies.
Your Skills
A qualification in business administration or project management
3+ years' of related experience in business reporting and analysis, contract administration, and/or project administration.
Ideally be working toward a Prince2 or PMP qualification and have experience working in a local government setting, although this is not essential.
Self-driven with a high level of initiative and excellent verbal and written communication skills.
Click Apply or to find out more, contact Vivienne Torr on 027 688 8834 in confidence.
Applications close Monday 27th September 2021.
Otago Regional Council has engaged Peak Recruitment to manage the recruitment of this position. Please direct all enquiries and applications to Peak Recruitment.
jobs@peakrecruitment.co.nz | excellence in technical recruitment | www.peakrecruitment.co.nz
Apply Now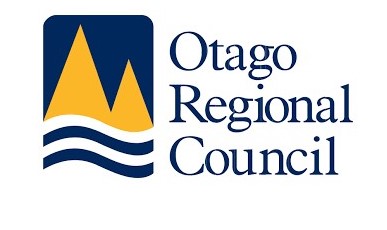 Permanent Full Time, Fixed Term Full Time
Job no: IDAJ148940
Location: Otago, Central Otago, Clutha, Dunedin, Otago Regional, Queenstown Lakes, Waitaki, Queenstown, Queenstown Events Centre, Wanaka, Arrowtown, Glenorchy, Makarora, Kingston, Hawea, Balclutha
Closing Date: Monday 27 September 2021