Project Coordinator
---
Be part of a small yet ambitious team
Contribute to our vision of 'All Wellingtonians Well Housed'
Be part of projects that adds value and is tangible
We are looking for a driven, solution focused and organised project coordinator to join our City Housing team.
Our City Housing unit is council's social housing provider and New Zealand's third largest landlord. We work to provide support to around 3,500 of Wellington's most disadvantaged citizens and manage over 2,000 residential properties across the city. We are a flexible team, our work is varied and we take pride in providing exceptional service to our community. People are at the heart of everything we do, meeting the needs of our tenants in a timely and efficient manner is of utmost importance to us.
As a Project Coordinator, you role will be pivotal in providing operational support for the capital works team. In this busy and varied role, you will provide exceptional support for the delivery of the upgrade and renewals programmes for the housing portfolio.
To be successful in this you will have the ability to work collaboratively, in a political and pragmatic environment. You will need to have exceptional communications and administration skills and can put our customers at the heart of what you do.
Our successful candidate will bring their good grounding in project management and is energised by working in the detail and joining the dots If you have any experience in the construction sector, that will be fantastic but not a must!
In return we offer:
five weeks annual leave after two years of continuous service for permanent staff
Club Active Programme - great discounts on gym and aquatic centre memberships
family leave provisions and a generously subsidised kid's school holiday programme.
Working for one of the country's largest social housing landlords you will see first-hand the difference your hard work makes to some of Wellington's most vulnerable residents. If you believe in the purpose of what we trying to deliver and share the same commitment then hit the apply button.
For more information, please refer to the position description on our website or if you have any questions, you are welcome to contact Aleena Antony, Recruitment Advisor at Aleena.antony@wcc.govt.nz
Applications for this role will close: Wednesday, 26 February 2020.
We're looking for people who share our passion for Wellington and have the same values that we do - to make our city an even better place to live and work.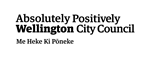 Permanent Full Time
Job no: BMAO045769
Location: Wellington City
Closing Date: Wednesday, 26 February 2020