Principal Advisor, Planning
---
Permanent Full Time
We need an experienced and talented Principal Advisor to work in the Place Planning Team at Wellington City Council.
Recommendations from the Mayors Housing Taskforce and the National Policy Statement for Urban Development Capacity require that the Council provide sufficient land for housing and business to meet the needs of our growing population. Work has begun on developing a new structure plan and reviewing an existing structure plan to provide for increased housing demand in the northern greenfield areas of the City. Changes are also likely to be made to our current residential intensification settings.
Changes to the Long-term Plan, the Wellington Urban Growth Plan, and the District Plan, alongside investment in transport, infrastructure, reserves and community facilities are required to enable this growth to occur. At the same time this growth must be balanced against the need to protect the character of our suburbs and ensure we make the city more resilient to natural hazard events.
We're looking for a talented and experienced Principal Advisor to lead parts of this exciting and challenging work programme.
Applicants with experience in the following areas should consider applying:
Spatial, structure, or infrastructure investment planning
Expertise in District Plan changes and District Plan review processes
Engagement with communities on housing and intensification
You need to be a self-starter with lots of initiative, have excellent organisational skills, and be comfortable working across a number of projects and with a variety of Council business units. You will also need a tertiary qualification in resource management or a related planning qualification, and ideally at least 10 plus years' experience working in a relevant central or local government agency, or the private sector.
In return, we can offer you a collegial working environment with stimulating and rewarding work in Absolutely Positively Wellington, Smart Capital. Join us in making a positive difference - shape your own future, while contributing to the future of Wellington.
Apply online now or for more information, please contact John McSweeney, Place Planning Manager at: john.mcsweeney@wcc.govt.nz
Closing date: Friday, 27 October 2017.
To apply for this job, please go to our job site www.careers.wellington.govt.nz/home and enter the job code 15525LGC.
Location: Wellington City
Closing Date: Friday, October 27, 2017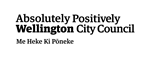 Job no: JMAJ741019