Planning Engineer
---
At the Otago Regional Council, our mission is to support the sustainable management of our environment. We've recently made some transformational changes within our organisation, enabling us to focus on how we work together to be sure we can deliver on our promises and continually improve how we serve our communities. We're not overstating when we say we have some big targets to reach, and now we need the right people, in the right roles, to help us to get there.
The Engineering team at ORC provide flood protection and land drainage to more than 20,000 hectares of land and manage rivers across 32,000km2 of Otago, from the alpine lakes to the sea, and are currently on the look-out for a Planning Engineer to join them in a full-time, permanent, capacity - supporting them as they provide operational and customer service excellence.
Evidentiary of our commitment to continued improvement, we have recently created four new roles within our Engineering team; each with a specialised focus area to provide for role clarity, accountability and ownership, ensuring our people are empowered to get things done.
In this pivotal role, you will ensure that Council has strategies and plans in place for managing and developing flood and land drainage infrastructure and for managing rivers over the long-term. You will be responsible for identifying and analysing levels of service and residual risks and planning how to address those. This includes investigating technical issues and identifying, evaluating and recommending solutions. It also includes planning for adaptation to future climate change and other drivers of change.
You will need to be a big-picture thinker, with a focus on both the 'now' and the future. You'll be comfortable engaging with, and productively influencing, stakeholders at all levels, to achieve significant outcomes for the organisation and the communities we serve.
In addition to these skills, you will have:
a Bachelor of Engineering qualification, or significant level of comparable experience
significant, demonstrated experience in a professional engineering or civil contracting environment
experience in the investigation, planning and implementation of public infrastructure in complex environmental and social settings
experience preparing long-term infrastructure management strategies and asset management plans
project management experience
financial acumen.
So, why ORC? Well, we think Otago is an amazing place – to live in, work in and to visit. At the Otago Regional Council, we're proud to be working each day, together with our communities, to keep it that way for our future.
If you share this passion and can align your skills and experience to what we've outlined above, we would love to hear from you!
For further information, please contact Jac Grey, Recruitment and Learning Partner – human.resources@orc.govt.nz
Applications close Wednesday 2nd October 2019.
To apply, please visit www.orc.govt.nz/our-council-our-region/job-vacancies.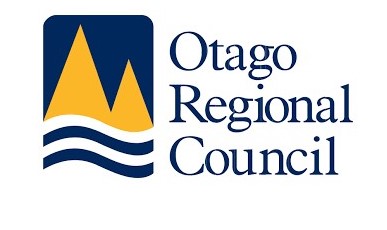 Permanent Full Time
Job no: CJS010030
Location: Dunedin
Closing Date: Wednesday, 2 October 2019