Operations Team Leader - Building Compliance and Consents
---
Permanent Full Time
Do you bring out the best in people?
Then come and work with us.
The Building Compliance and Consents team at Wellington City Council is making some changes and we're looking for talented people to help us lead the way.
Building the future
We support the Wellington community with building compliance; as the community grows places to work, live and play.
Working with homeowners, designers , consultants, builders and other industry leaders, this is a place where things are happening - and there's never been a busier time in the building industry than now. We get involved with every home or building that's built or added to, right through to ensuring the likes of swimming pools and public buildings are safe to use.
And as good as we are, our customers want a faster, more transparent service - so we're responding.
We're making changes to the way we serve our customers by improving the way we work together as a team. To help us make these changes we're recruiting great people who have the experience and skills to bring out the best in others.
Spend 100% of your time doing what you do best
If you want to earn good money, achieve something great, be respected and help lead a positive change read more
The Team Leader Operations focus is to develop and lead an operational team to deliver on organisational and team goals. Working with the other Team Leaders, you'll spend 100% of your time working in the business building a constructive and high performing culture.
When applying please attach your cv with a cover letter. In your cover letter please describe your experience leading a team, in particular we want to hear about how you lead an ongoing business improvement that required a focus on people behaviour change to ensure its success.
For more information please contact Shane Taane, Manager Business Development and Improvement on 04 803 8774 or email shane.Taane@wcc.govt.nz
Applications close Sunday, 29 October 2017
To apply for this job, please go to our job site www.careers.wellington.govt.nz/home and enter the job code 15604LGC.
We're looking for people who share our passion for Wellington and have the same values that we do - to make our city an even better place to live and work.
Location: Wellington City
Closing Date: Sunday, October 29, 2017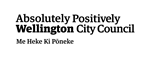 Job no: JMAH741017