Manager - Taupo Office and Upper Waikato/Taupo Catchments
---
Are you looking for an opportunity to demonstrate your exceptional stakeholder management skills in a key leadership role within the Waikato Regional Council? We are recruiting for the Manager of our office in Taupo, leading our catchment team Upper Waikato, Taupo Catchments. You will join our senior management team within the Integrated Catchment Management Directorate.
This role will work closely with the Director and the other members of the senior management team to fulfil the Directorate's function of leading the implementation of council's policies that primarily relate to using non-statutory methods of integrated catchment management. Managing an annual budget of $2.4M, the role leads the operational functions of Council's flood protection and catchment schemes in this area, ensuring the maintenance of $8M assets and oversight of significant catchment restoration programmes.
You will be responsible for the successful functioning of a multidisciplinary team based in Taupo, and have direct line management of staff primarily providing catchment based functions. You will be responsible for supporting two governance committees, comprising community and agency members and in this leadership role, you will need to be adept at building partnerships with internal and community stakeholders.
To be successful in this role you will need highly developed communication and influencing skills focused on relationship management and applying strategic and integrated thinking across multiple disciplines. General management skills, which include commercial and business acumen, financial literacy and effective people leadership, will be essential for success in this role, combined with the strategic agility to adapt to a rapidly changing and politically sensitive landscape which can at times be highly pressurised. Previous experience in managing community assets would be desirable.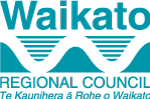 Permanent Full Time
Job no: M8193
Location: Waikato Regional Council
Closing Date: Sunday, 21 July 2019