Manager Consents - Otago Regional Council
---
Strategic and Inspirational Leadership

Focus on Continuous Improvement
New Role in an Evolving Policy Environment - Are You Up for the Challenge?
Otago is a prosperous and vibrant region which relies on its abundant natural and physical resources; including farming, horticulture, viticulture and tourism, for its economic well-being. The Otago Regional Council (ORC) employs more than 170 people and exists to promote the sustainable management of Otago's resources. We have significant challenge and change ahead of us, with a focus on giving effect to the National Policy Statement on Freshwater Management, and an ever-heightening focus on sustainable environmental management.
Following recent changes, we now have an opportunity for an exceptional people leader and resource management expert to take up the newly created role of Manager Consents. Based in Dunedin and reporting to the Director Policy, Planning and Resource Management, you'll lead the Consenting team, providing them with vision, motivation and direction, as well as contributing to a range of cross organisational projects. ORC has a strong emphasis on the development of internal leadership capability and this role will lead the development of a high performing team, as well as a strong focus on enabling cohesiveness and improved integration across departments.
Essential to success in this role:
Strong leadership skills with the proven ability to build, coach and inspire your team, particularly the millennials coming through
A team player and key influencer who leads by example using a collaborative, inclusive leadership style
A keen eye for quality and a strong desire for continuous improvement
A strong technical understanding of the Resource Management Act
Experience developing a culture of excellent customer service, accountability and ownership
A confident and engaging networker, with a track record of engaging collaboratively with Iwi and key stakeholders
Candidates of interest will be future focused and inspirational leaders with an energy and passion for developing their team, possibly from local or central government or from other community-based service providers. We are looking for a skilled influencer with excellent relationship management skills, a calm and resilient style, well developed strategic acumen, a focus on results and a history of leading change successfully.
Otago Regional Council are proud of the work they do and the environment they are committed to looking after. You'll be inspired by the fact the work you do will have a direct impact on how the environment of Otago is left for future generations, and your ability to have input into the strategic direction influencing this. This is a great opportunity to make a difference and to take your team on the journey with you.
To apply in strict confidence now, email your cover letter and CV to cvchc@sheffield.co.nz quoting 841516LG. Applications close on 28th October 2018. Emails will be electronically acknowledged and further correspondence may be by email.
To view a position description, please visit the Job Search page at www.sheffield.co.nz.
For more information please phone Louise Green on +64 3 353 4367.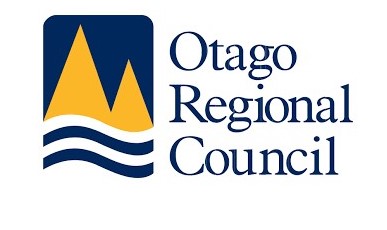 Permanent Full Time
Job no: 841516LG
Location: Dunedin
Closing Date: Sunday, 28 October 2018