Manager Build Wellington
---
The City Planning directorate shape and develop Wellington's urban environment using a holistic design approach. Our approach to our work is one where public spaces are co-created with the community at heart, heritage is not only the legacy of the past but built with the future in mind, transport and infrastructure are designed to respond to growth, communities thrive, our city is resilient and economic growth is enabled.
This is a senior leadership opportunity for a strategic thinker who is passionate about the development of our city and committed to lead our Build Wellington unit. You will grow and lead the team who deliver the Council's objectives in housing development and you will also facilitate private investment and create opportunities for urban development in partnership with the community.
In this highly influential role, you will be working with a range of diverse stakeholders to establish credible relationships and work together with teams in other business units in City Planning to identify opportunities and deliver strategic urban development projects.
You will have a pragmatic and strategic approach to dealing with complex issues, and be a people leader committed to leading and developing your team.
We are looking for someone with:
extensive senior leadership experience with a background of urban development
demonstrated experience in building partnerships with city stakeholders
proven experience in working successfully in a political setting
leading and inspiring team to achieve results.
If you are interested, please click 'apply now' to be directed to our website. If you have any questions, please email working@wcc.govt.nz
Applications will close Sunday, 13 October 2019.
We're looking for people who share our passion for Wellington and have the same values that we do - to make our city an even better place to live and work.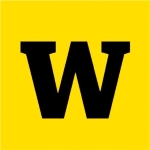 Permanent Full Time
Job no: IMAJ944941
Location: Wellington City
Closing Date: Saturday, 12 October 2019