Manager Arts, Culture and Community Services
---
Contribute to promoting Wellington as a creative city
Enhancing the role and influence of the arts
Large-scale leadership overseeing a diverse portfolio
Wellington is recognised as New Zealand's most creative city and the Wellington City Council is committed to building on and enhancing this reputation. The recently realigned Arts, Culture and Community Services business unit, which forms part of the Customer and Community Directorate, has a key role to play.
This tier-three leadership position will lead and oversee services for Wellington that are critical for the city's cultural and social wellbeing. The Council has identified that arts and culture are a strategic priority for the development and promotion of Wellington as a creative city. Community Services includes city arts, events, libraries, community spaces and community services. You will lead a large team with four management direct reports.
To be considered for this critical role, you will be a seasoned senior leader, having led a large-scale and complex business unit. You must have a deep understanding of Wellington and its creative, cultural and social heart. You will enjoy leading and empowering people and be an accomplished internal and external relationship developer. You will be strategic in your thinking, action oriented and have the ability to drive the delivery of services and projects.
Share Council's value of He Tangata, He Tangata, He Tangata – putting people at the heart of what it does - and make a difference for Wellington.
APPLICATIONS CLOSE: Monday, 16 September 2019
APPLY OR VIEW THE POSITION DESCRIPTION: www.jacksonstone.co.nz
REFERENCE: 6387
FURTHER ENQUIRIES: Simon Boyes or David Hollander on 04 550 8000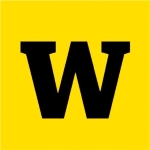 Permanent Full Time
Job no: HZBM944827
Location: Wellington City
Closing Date: Wednesday, 25 September 2019