HR Business Partner (FT 12 months Parental Leave)
---
Fixed Term Full Time
Here at Waikato Regional Council we are committed to building a workforce of positive, engaged and capable people. We have an exciting opportunity for a savvy HR professional to help us achieve this. If you have a genuine desire to partner with our leaders and their teams, a passion for people and an energetic and positive attitude then we'd love to hear from you.
You will have opportunities to work with a newly established team developing and implementing innovative people management practices. To be successful you'll need to develop a deep understanding of our people and HR issues and most importantly opportunities. This role is not for the faint hearted and will keep you busy!
A tertiary qualification in HR or related degree is essential. You will also have proven business acumen, excellent communication skills and a minimum of 6 - 8 years experience in a relevant role. In return we can offer fun, flexibility and meaningful work in a progressive impactful organisation.
Location: Hamilton City
Closing Date: Monday, July 24, 2017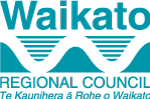 Job no: M5505