Health and Safety Learning Development Advisor
---
Health and Safety Learning Development Advisor - Parks, Sport and Recreation.
Do you enjoy building strong relationships? Are you a team player, with great communication skills and a strong positive commitment and passion to train and develop people? Can you lead and support a culture of health, safety and wellbeing across a large diverse operational business unit?
We have an exciting opportunity for the right person to join the Parks, Sport and Recreation team, reporting to the Business Support and Performance Manager.
To be successful in this position you need to have proven experience working in health and safety and learning and development in an operational business, with a desire to improve business performance through identifying needs, developing solutions and supporting implementation. You will drive the on-going development of a strong and proactive culture around safety, wellbeing and compliance for our people. You'll be able to identify training needs tailored to meet our business requirements and enhance people capability, with strong coordination skills and attention to detail. Engagement will be with a wide range of people including frontline operational staff, Supervisors and Managers, through to industry training organisations and training providers.
This role will see you working throughout the Parks, Sport and Recreation Business Unit, supporting a wide range of teams, including teams delivering core parks operational services, pool and recreation facilities, Project and Contract Managers, and administrative roles. No two days are ever the same.
If you think this sounds like you, then we're keen to hear from you.
Apply online now, applications close 5pm Wednesday, 26 June 2019.
To apply for this job, please go to our job site www.careers.wellington.govt.nz/home and enter the job code 23583LGC.
For more information please contact Vikki Muxlow, Business Support and Performance Manager, Parks, Sport and Recreation on 021 247 8343 or email vikki.muxlow@wcc.govt.nz
We're looking for people who share our passion for Wellington and have the same values that we do - to make our city an even better place to live and work.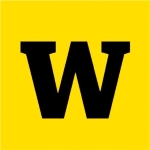 Permanent Full Time
Job no: FMAO944353
Location: Wellington City
Closing Date: Wednesday, 26 June 2019