Elected Member Support Advisor
---
Permanent Full Time
We're transforming our organisation because the world is changing.
Democracy Services has refocused the way we deliver services to our customers and contribute to the Council's outcomes. We are building a high performing team which will use a combination of governance expertise and technical knowledge to deliver high quality and timely advice and services to both our internal and external customers.
This is your chance to shape a new role working with Councillors to connect them to the organisation and community.
In the Elected Member support team, you will be working closely with Councillors within the allocated Wards to deliver advisory support, undertake research and assist in enabling the elected members to engage effectively with their constituencies. You will thrive on community engagement activities and thinking outside the box to keep your Councillors well informed and ahead of the game.
We need someone who is flexible, agile and prepared to pitch in to get the job done. You will also be organised, know how to make things happen, able to use initiative and have excellent judgement. You will be experienced at working at a high level and be someone who is viewed by peers as being a leader in your field. You thrive in an environment that is fast-paced, and where some navigation is required. You are passionate about the political environment and making a difference.
A job description is available on the Wellington City Council careers site.
Applications close Wednesday, 26 July 2017.
For more information please contact Crispian Franklin, Governance Team Leader, on 04 803 8614.
To apply for this job, please go to our job site www.careers.wellington.govt.nz/home and enter the job code 14462LGC.
We're looking for people who share our passion for Wellington and have the same values that we do - to make our city an even better place to live and work.
Location: Wellington City
Closing Date: Wednesday, July 26, 2017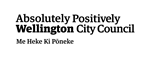 Job no: GNAO740596