Democracy Advisor
---
The key focus of the Democracy team is to deliver Council and Committee support.
The Democracy team is the point of contact for consistent advice on core democracy processes to Executive Leadership team, report writers, chairpersons and committees. We are a high performing team using a combination of governance expertise and technical knowledge to deliver high quality and timely advice and services.
As a Democracy Advisor you will facilitate the management of Council, committees and support to chairpersons to ensure core democratic services are delivered.
Our environment is very busy with a huge breadth of activity, we are looking for individuals with a can-do attitude and ability to work effectively under pressure.
Experience in a board or committee support role is essential, preferably in a governance context. You'll be talking the language of Standing Orders, Code of Conduct, Local Government Act, LGOIMA, Members Interest Act. A relevant tertiary qualification is preferred.
In exchange for your skills, you'll work for an organisation that really values its people - we provide opportunities to be part of our leadership development programme and participate in a number of learning programmes. There's lots of great stuff happening here - lunchtime classes, subsidised Club Active gym membership, sports and social activities. We also have family leave provisions and a generously subsidised kid's school holiday programme.
For more information please contact Crispian Franklin, Democracy Team Leader, on 04 499 4444 or email Crispian.Franklin@wcc.govt.nz.
Applications close on Monday, 26 March 2018.
This role is being re-advertised, if you have already applied, there is no need to reapply and we are still in the process of considering all applications.
To apply for this job, please go to our job site www.careers.wellington.govt.nz/home and enter the job code 17362LGC.
We're looking for people who share our passion for Wellington and have the same values that we do - to make our city an even better place to live and work.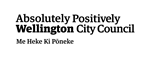 Permanent Full Time
Job no: CNAH841715
Location: Wellington City
Closing Date: Monday, 26 March 2018