Customer Service Representative - After Hours
---
We're looking for an Afterhours Customer Service Representative who embodies our vision and values!
Kia mahi ngātahi mō Pōneke mō tōna ā āpōpō: Working together for Wellington's future
He tangata, he tangata, he tangata: We put people at the heart of what we do
Whakapai ake: We're always improving
Mahi ngātahi: We collaborate
Mana tiaki: We care for our places
Does your lifestyle support working evenings? Do you like helping people, and solving problems? Can you make decisions on your own? We are looking for an enthusiastic customer service star to join our busy multi-channel Contact Centre and help keep our capital city up, running and flourishing during the evening and weekends. We have two positions available. The first is Friday to Sunday, 5pm-11pm and the other position is Wednesday, Friday and Saturday, starting at 5pm and finishing between 11pm and 2am.
As a Customer Service Representative you will be responding to a broad range of customer enquiries over the phone, by email and on our social media platforms. You will be generating service requests, managing noise complaints, answering general queries, taking bookings and payments and liaising with field staff and our contractors.
For this role you'll be a people person with a minimum of two years customer service experience in a fast paced environment. This might be from retail, hospitality, administration, contact centre or other customer focused roles. Fielding enquiries for the whole city can be challenging so you'll need to be naturally empathetic and resilient under pressure. There's also a lot to learn about the inner workings of Wellington City Council so being tech savvy and hungry to expand your knowledge will help you be successful in this role. Successful employees in this role have a natural desire to deliver a great service experience and an ability to connect with a diverse range of customers. In this role you will need to strike a balance between professionalism, knowledgeable advice and friendly customer service. In our Afterhours team reliability is absolutely vital. In this team you will get to work in a close-knit team who value collaboration and sharing a good sense of humour. We offer a comprehensive training programme and a supportive team environment so you can deliver excellent customer service for Wellington City.
If you are shortlisted you will be asked to attend an assessment centre. For the first two weeks of this role you will need to make yourself available during business hours for training.
Any questions, please contact Caitlin Jolley at Caitlin.Jolley@wcc.govt.nz
Applications close: 5.00pm Tuesday, 25 February 2020.
We're looking for people who share our passion for Wellington and have the same values that we do - to make our city an even better place to live and work.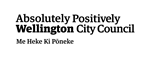 Permanent Full Time
Job no: BMAM045767
Location: Wellington City
Closing Date: Tuesday, 25 February 2020