Communications Specialist - Office of the Mayor
---
Are you an excellent communicator and relationship builder who understands the demands of working in a political environment?
We are looking for a Communications Specialist with experience working in both traditional and digital media.
As a senior advisor to Wellington Mayor Andy Foster, this role will be based in the Office of the Mayor, whilst being part of the wider Communications and Engagement team. A strong background in journalism and understanding of the local government sector are essential prerequisites.
Applications for this position closes on Friday, 17 January 2020.
For further information please contact Fros Wallace on Frosine.wallace@wcc.govt.nz
We're looking for people who share our passion for Wellington and have the same values that we do - to make our city an even better place to live and work.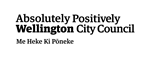 Permanent Full Time
Job no: ANAH045541
Location: Wellington City
Closing Date: Monday, 17 February 2020