Chief Executive - Manawatū District Council
---
Manawatū District - Proudly Provincial. A great place to land.
Those living in the Manawatū have easy access to some of the best beaches, vineyards and adventure playgrounds New Zealand has to offer, along with being a great place for families to live. Manawatū's central location also gives the region huge economic advantages, with easy access to seaports, airports and major Defence Force bases, it is a highly strategic cargo, transport and business hub for the lower North Island and the country. It is strategically positioned in relation to Palmerston North, Massey University and a number of Crown Research Institutes, whilst also supporting strong agribusiness and agritech sectors.
The new Chief Executive will be a highly visible role in the community and represents an opportunity to further unlock the huge amounts of potential across the region. Leading with a 'Whole Team' approach this person will build upon a great culture that has been developed within the Council, whilst ensuring the success of the Manawatū for years to come.
Reporting to the Mayor and Councillors, the Chief Executive will need to be able to demonstrate sound judgement, political awareness and be able to provide a high level of advice and guidance to the Council. This role will be vital in ensuring that highly functional relationships are established and maintained across this group and also with Council employees, external stakeholders and the local Iwi.
The CE will ensure the effective and efficient implementation of programmes, policies and Council resources whilst having regard for statutory requirements and ensuring a quality service is delivered to ratepayers. The position requires a person with a strategic approach, proven people skills and a leadership style that will foster organisational excellence in order to deliver the agreed vision and add to the economic and social prosperity of the Manawatū.
Ideally you will be tertiary qualified or have relevant sector experience, coupled with extensive senior management experience preferably at executive level. With a conscious understanding of fiduciary responsibilities you will have a strong commercial acumen. Your ability to get on with a wide range of communities and business groups will be critical, along with experience in effectively integrating political and community priorities and a practical understanding of the needs of rural communities.
You may have senior management experience in either the public sector or local government environment or similar background within the private sector. Regardless of background, you will have a keen interest in promoting a truly unique district.
To apply and for a full position outline, please email your application to Taylor Petersen at Generator Talent taylor.petersen@generatortalent.com by COB Wednesday 21st October.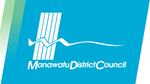 Permanent Full Time
Job no: JQAM046817
Location: Manawatu
Closing Date: Wednesday, 21 October 2020