Catchment Management Officer (Central Waikato)
---
We want more good people to come and do great things with us!
We love where we live. That's why we work so hard to look after our region and the people who live and work in the Waikato region.
Our work is as diverse as the region we care for; from the tip of the Coromandel Peninsula to the slopes of Ruapehu. We've got ambitious goals and there are some tricky issues, but that's what makes it so interesting.
We are seeking two Catchment Management Officers to join our Hamilton based team.
Our Catchment Officers enjoy working with people; have a real interest in promoting sustainable land use and protecting and enhancing the natural environment. These roles focuses on building partnerships with land owners and stakeholders on projects relating to soil conservation, water quality and bio-diversity protection and enhancement.
If you have a background in land management, erosion control, riparian management or bio-diversity protection and enjoy working with farmers, community groups and stakeholders then we would like to speak with you!
Our ideal applicant will also have:
A relevant tertiary qualification and preferably a minimum 3 years work experience.
Experience in the area of land management and natural resource management
Knowledge of farm systems and experience in producing environmentally focussed property or restoration plans
Excellent communication, interpersonal skills and planning skills
Be organised and self-motivated
Check out some of the awesome people we work with and apply online via waikatoregion.govt.nz/careers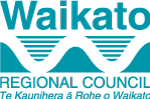 Permanent Full Time
Job no: M8340
Location: Waikato Regional Council
Closing Date: Sunday, 25 August 2019