Biosecurity Officer
---
Here's an opportunity you don't want to miss!
We are seeking a multi-talented person to fill a key position in the pest plants area of our biosecurity team.
We're looking for somebody with a diverse range of skills and the ability to work independently and with a variety of service providers. This role provides plenty of opportunity to get out and about, but there is also a significant IT component, so you will need good data management skills.
The successful applicant will focus on delivering work programmes for the Regional Pest Management Plan and Biosecurity Strategy for Southland. You will be required to work closely with farmers, landowners and contractors in the field, as well as responding to enquiries and complaints from the public about pest plants.
Ideally you will have previous operational or field-based experience in pest management as well as a tertiary qualification in biology, ecology, or resource management.
Southland has a unique landscape, a close-knit and caring community and is home to some of New Zealand's most pristine and dynamic environments.
As such, we can offer:
the great outdoors at your back door
challenging and interesting work
a positive and supportive work culture
flexibility to manage your hours
An initial offer of remuneration will be made within the range $63,665-$71,155 per annum.
To apply for this job go to: environmentsouthland.recruitmenthub.co.nz & enter ref code: 4818887. Applications close 25 August 2019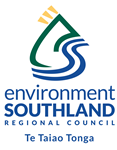 Permanent Full Time
Job no: 4818887
Location: Environment Southland
Closing Date: Sunday, 25 August 2019