Area Supervisor
---
The Northland Transport Alliance is a collaboration between the Whangarei, Far North, and Kaipara District Councils along with the Northland Regional Council and the New Zealand Transport Agency. The aim of this exciting initiative is to work together to meet transportation requirements throughout Northland, and offers a wealth of opportunity to deliver better roading outcomes for the region. It also provides the opportunity to work across multiple areas and projects across the northern regions of New Zealand, and the option to progress your career in a specialised roading hub.
The Alliance has recently implemented new Road Maintenance and Renewals contracts in Northland, and the far north network is looking for someone to complete inspections and quality assessments of completed work on our roads.
Te wero – The Challenge
Serving our community and providing value for money for our ratepayers is something really important to us, and this role plays an important part in ensuring work on our roads (sealed and unsealed) is being delivered, to a high standard.
The role will be part of the Operations & Maintenance team, and will focus on:
quality inspection of works, ensuring work is completed to a high standard and all targets are met.
ensuring all works are delivered on time and within budget
timely and accurate reporting of information to the Network Supervisors and contractors
responding to customer enquiries, and providing excellence in customer service
Mō koe – About You
The ability to communicate is essential in this role. You must be able to demonstrate your ability to influence and lead. Continuous improvement is also a key focus, with an emphasis on embedding the new contracts and focusing on quality work being delivered.
We are ideally seeking someone with a tertiary qualification however we do recognise that experience is also an integral part of this role. The ideal applicant will have:
road maintenance, construction or sealing experience– ideally a minimum of 5 years
experience with network condition surveys
contract management/supervision experience, including design and construction projects
computer literacy in various packages such as Microsoft Office, Pocket RAMM and RAMM Contractor database software
A sound understanding of best practice health safety & wellbeing
A valid and legal drivers licence
This is a great opportunity to make a positive difference to road users in the far north within a collaborative and rewarding environment.
Tā mātou āroha – What we Offer
If you are looking for a 'career' rather than a 'job' - look no further!
Far North District Council is a progressive and growing Council filled with like-minded people who love what they do and are committed to providing superior services to residents in the community. The Alliance partnership is unique and as a part of it you will be working with dedicated professionals all focused on making a positive difference to our roads and ultimately our road users.
We want you to be successful, and you will be given all the tools of the trade you need to hit the ground running which includes an allocated vehicle (or pool vehicle) for work purposes, a phone and laptop, and a professional development plan to ensure your ongoing growth and success within the organisation.
If you are ready for a new challenge please apply today.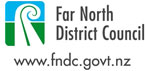 Permanent Full Time
Job no: FNDC111481
Location: Northland, Far North
Closing Date: Wednesday 29 January 2020