Animal Management Officer
---
Customer centric
Health & Safety focus
Team Player
Te wero – The Challenge
We have an opportunity for you to make a difference within our Animal Management team based in our Kaikohe Office. Key responsibilities include the day to day management and administration enforcement of the various legislation managed by the Animal Management team, which includes Dog Control Act 1996, Stock Impounding Act 1955, etc. and Council's Policies and Bylaws.
Mō koe – About You
We need someone who can work independently and who has the necessary competencies to manage the day to day responsibilities of this role. You'll ideally have:
Experience working with animals; dogs and stock in particular.
Intermediate level in all Microsoft Office applications.
Current drivers licence.
Excellent interpersonal and communication skills.
Proven ability to interact successfully with members of the general public and other relevant organisations.
Excellent team player, with the ability to work unsupervised.
Strong Health and Safety work ethics.
You'll be adept at using technology, pick up new systems quickly and be highly organised. The ability to meet deadlines and timeframes comes naturally to you, with a focus on the solution, not the problem.
Tā mātou āroha – What we Offer
If you are looking for a 'career' rather than a 'job' - look no further!
Far North District Council is a progressive and growing Council filled with like-minded people who love what they do and are committed to providing superior services to residents in their community.
The salary for this position is Grade 11 within Council's salary structure ($49,827 - $58,620) dependent on qualifications and experience, plus Kiwi Saver. We offer you flexible work arrangements and the chance to enjoy the lifestyle and beauty only the Far North region can provide.
You will also be given all the tools of the trade you need to hit the ground running including a phone and a professional development plan to ensure your ongoing growth and success within the organisation.
Positions like this don't come along often so don't wait - apply now!
Creating Great Places, Supporting our People
Applications close on Tuesday, 25 February 2020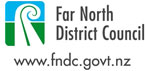 Permanent Full Time
Job no: FNDC111495
Location: Northland, Far North
Closing Date: Tuesday 25 February 2020