Wellington Regional Aquatic Centre Manager
---
Do you have ideas to share, a strategic mind, and a strong interest in helping people reach their potential? Then you could have a career-defining opportunity with us.
It's an exciting and refreshing time. With a reorganisation of how we manage our recreational facilities, we're building stronger relationships between those facilities to ensure that customer experience is consistent and overwhelmingly positive.
As part of a Senior Leadership team, you'll work on strategic planning and people development. The day-to-day running of the facility will mainly be taken care of by operations staff, so you'll be able to spend plenty of time on what our Council does best - putting our people first. Under your watch, Team Leaders will develop personally and professionally and you'll reap the benefits of their engagement. After all, when the frontline staff are happy, so are the customers.
You'll be joining an already supportive and collaborative culture, with a focus on health and safety, sharing knowledge and listening to one another's ideas. We think in terms of continuous improvement; we want to make an already great facility and workplace even better. If that's your management philosophy, you'll fit in well.
Relationship management is also a key part to the role, as you will be dealing with a multitude of groups across a variety of water sports, including holding large regional and national events.
There'll be a real opportunity to show us what you can do and prove yourself from the get-go. You'll start by developing a business plan so your fresh and innovative ideas will be welcomed from day one.
And what about your life in Wellington? You won't find a vibe like it anywhere else - there's lots to see and do every day. With great food, even better coffee and loads of outdoor activities within minutes of the CBD, it has everything that makes a city great to live in.
If you can see real value in strong staff cultures, and get immense satisfaction at channelling people's development and growth into your area's core strategy, this is the opportunity for you. We're buzzing about the changes here - will you join our community? We're ready for you.
For further information please contact Trish, Senior HR Consultant on email: Trish.Gruschow@wcc.govt.nz
To apply
We only accept online applications. Please submit a cover letter with your application highlighting your relevant skills, experience and motivation for this role - tell us why you would be the best candidate.
Applications for this role close Wednesday, 27 February 2019.
To apply for this job, please go to our job site www.careers.wellington.govt.nz/home and enter the job code 22083LGC.
We're looking for people who share our passion for Wellington and have the same values that we do - to make our city an even better place to live and work.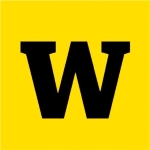 Permanent Full Time
Job no: BHAO943558
Location: Wellington City
Closing Date: Wednesday, 27 February 2019