Team Leader - Land & Water Services
---
Lifestyle, career development and a great team - you can have it all with Environment Southland!
Challenging and exciting role
Competitive remuneration
Outdoor lifestyle and affordable housing
Southland is home to some of New Zealand's most pristine and dynamic environments containing unique and varied biodiversity. As well as the kelp forest of Rakiura, the internationally significant RAMSAR wetland at Waituna, and the remnant kahikatea forest of the Southland plains, the region is home to a plethora of endemic, rare and threatened species. Southland has one of the most diverse and challenging environments in New Zealand. The region's economic and social health is closely tied to the environment through both agriculture and tourism.
Our Land and Water Services Division has a crucial role to play in promoting and supporting positive on-the-ground environmental change in the community. You'll be working in the busy land management and education space, and need strong interpersonal skills. We're looking for a team leader who can play an important part in leading the team to meet their goals.
There are many big challenges ahead as the Council works to meet the community's aspirations and government requirements around water quality and quantity, and we need somebody prepared to face these challenges head on.
With an appropriate tertiary qualification, you will also have a minimum of five years relevant work experience, with a significant portion in a supervision or management role. You will need strong leadership skills to guide your team to achieve their full potential, but also possess technical skills in land management or education to deliver work. We are looking for someone who also has the ability to maintain a strategic focus to ensure the work delivered is meeting the Council's objectives and statutory obligations.
This will be a challenging and exciting role, with the opportunity to develop your skills, and with that will come the benefits of working for an organisation that provides a positive and supportive work culture, engaging and diverse colleagues, and the beauty of Southland's great outdoors at your back door.
Why Environment Southland?
In addition to a positive and supportive work culture, variety and the opportunity for career growth, Southland is a great place to live. It offers short, simple commutes and affordable housing, as well as easy access to the stunning recreational opportunities of Queenstown, Fiordland and Stewart Island.
To apply for this job go to: environmentsouthland.recruitmenthub.co.nz & enter ref code: 4431896. Applications close 19 November 2018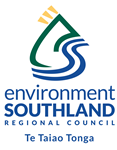 Permanent Full Time
Job no: 4438504
Location: Southland, Environment Southland, Invercargill City
Closing Date: Monday, 19 November 2018