Team Leader - Democracy Services
---
Creating Great Places, Supporting our People
The Far North District Council is on a transformation journey to become one of the regions most sought after and valued employers – we value manaakitanga, integrity and professionalism in delivering outstanding value to our customers and the community.
About the position of Team Leader – Democracy Services
This is a challenging and exciting role for someone who has the right attitude and experience to make a difference and significant contribution to not only achieving excellence in providing quality advisory and meeting services to Council, Committees and Community Boards but a key contribution in developing and growing a team.
Experience in meeting processes in the Local Government context, solid knowledge of the Local Government and local Electoral Acts coupled with exceptional communication skills will be key to your success.
Key Competencies and Personal Attributes:
Demonstrated experience in managing meetings according to Standing Orders;
Team and individual management experience, including proven experience in growing and developing individuals is preferred; however we will consider applicants who are looking to step up or develop into a team leader function
Awareness of the political landscape and ability to function within a political environment
Ability to see linkages between reports going to Community Boards, Committees and Council and provision of legislative advice as required
Proven oral and written communication skills, including highly developed documentation, report writing, proof-reading and work flow process skills
Proven interpersonal skills and ability to obtain collaboration and cooperation
Well organised and able to prioritise and work to deadlines
Excellent attention to detail;
If you believe you have the right attitude and level of experience to make a difference to the Far North community, we would like to hear from you!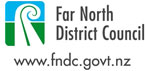 Permanent Full Time
Job no: FNDC42852
Location: Northland, Far North
Closing Date: Thursday, 31 January 2019