Team Leader Corporate Facilities
---
This is an exciting management opportunity for a talented Property Professional! You will lead a diverse Corporate Facilities team who manage the corporate facilities for Wellington City Council. We are looking for someone with leadership experience, great customer and stakeholder skills and an enthusiasm to work in a diverse high pressure environment with a great team.
You will lead a Corporate Facilities team responsible for:
management of visitor access to Council's corporate offices
facilitation of Contractors who undertake repairs and maintenance
liaison with building owners and tenants;
management of equipment, supplies and bookings for the office meeting room suites
responding to requests and issues from staff relating to their occupancy of the offices
managing the centralised office supply requirements for the collaborative and kitchen spaces across the buildings
managing bookings and vehicle servicing for the Council's pool vehicles
relocations of staff and furniture.
To be successful in this role you will need to demonstrate:
proven leadership experience
a good understanding of facilities management
strong relationship and stakeholder management skills
the ability to work in a diverse and challenging environment
a tertiary qualification in property or a related discipline or equivalent experience is desirable.
For more information please see the job description (located on the job advert on our careers page), or email Wendy O'Neill on working@wcc.govt.nz
Applications close on Monday, 17 December 2018.
To apply for this job, please go to our job site www.careers.wellington.govt.nz/home and enter the job code 21122LGC.
We're looking for people who share our passion for Wellington and have the same values that we do - to make our city an even better place to live and work.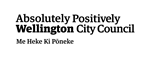 Permanent Full Time
Job no: LHAN843220
Location: Wellington City
Closing Date: Monday, 17 December 2018