Senior Contract Engineer
---
The South Waikato region is currently going through a period of growth and development, and our Assets Group are seeking two dedicated and hardworking candidates to join their team in the roles of Senior Contract Engineer.
In this role you will be accountable for supervising and administering the Council's roading network, public transport, three water reticulation, solid waste, and airport maintenance and operational contracts. This includes Contract Administration, Procurement, Health and Safety, Annual Business Planning, and Strategic Management & Planning.
The role will also include providing support, mentoring, and professional development of the team's contract engineers. A detailed outline of responsibilities is available in the job description.
Our ideal candidate will possess well developed interpersonal and communication skills, particularly in the area of working with internal and external customers. You will be a self-starter, a team player and have a commitment to quality service.
You will have proven management, planning, financial budgeting, and report writing skills. NZCE/NZDE or equivalent with a minimum of ten years' experience is essential and contract management qualifications or planning and consenting, and quality assurance experience would be an advantage.
If you are interested in a role that allows you to make a positive contribution to the welfare of our community then we want to hear from you, apply today!
To apply for this job go to: http://southwaikatodc.recruitmenthub.co.nz/ & enter ref code: 4548440. Applications close 22 February 2019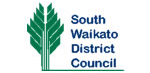 Permanent Full Time
Job no: 4548440
Location: South Waikato
Closing Date: Friday, 1 March 2019