Senior Advisor, Research and Evaluation - one year fixed-term or secondment
---
Do you want to apply your research and evaluation skills to help develop Wellington City as a great place to live, work and play?
The Research and Evaluation Team at Wellington City Council are seeking a senior research and evaluation professional to spend a year making a difference with us, applying skills, and picking up some new experiences. This is to cover a staff member on parental leave for one year from early February 2019 to February 2020.
Working with us, you will be a part of a team of analysts and advisors within the Strategy and Governance Directorate. We design and deliver data analysis, research, monitoring and evaluation products to a range of internal units in the Council.
We also help the Council's business units think critically about what they do and their impacts, and support them to use evidence. In this role you will lead research projects large and small by yourself and as part of a wider team. You will work very closely with Council staff to provide advice, scope projects, and identify appropriate approaches.
This year we will be enhancing our communication of insights, strengthening our research panels, building a stronger evaluation culture, and supporting the design and evaluation of behavioural insights approaches in significant service delivery areas.
The Council research and evaluation team has the following characteristics:
Fast turnaround. Our timeframes are often short and there is not a lot of time to plan. We are nimble and comfortable with scope change
Place based. Our context is the city and you should be keenly interested in the relationships between people and this city
A close knit team. We are a small team with diverse skills. We rely on each other for ideas, skills and professional feedback. We pitch in and help each other
Strong connections with the wider organisation. We have good relationships across the organisation and engage the organisation widely. We need a people person who can relate well to a wide variety of stakeholders and help people connect their work with evidence and insights. You need to be proactive but take people with you
Insight. We explore and discover through data and evidence. Our work has to be directly relevant to our information users and decision-makers. We share our learnings
For more information contact David Stuart, Team Leader on 021 247 8782 or email working@wcc.govt.nz
Applications close on Sunday, 18 November 2018.
To apply for this job, please go to our job site www.careers.wellington.govt.nz/home and enter the job code 20842LGC.
We're looking for people who share our passion for Wellington and have the same values that we do - to make our city an even better place to live and work.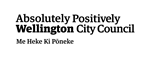 Fixed Term Full Time
Job no: KGAJ843041
Location: Wellington City
Closing Date: Tuesday, 18 December 2018