Scientist - Coastal Water Quality
---
We are currently recruiting for a coastal water quality scientist to join WRC's coastal science team. This will be an exciting and challenging position working across different aspects of water quality; nutrient dynamics and trends, relationships with catchment activities and suitability for human health. The role is within WRC's science directorate which is responsible for delivering high quality science to inform strategic thinking and provide policy advice to decision makers and stakeholders.
The role will offer a variety of opportunities given the diverse coastal environments and activities in the Waikato Region: the beaches, estuaries and outer islands of the Coromandel Peninsula and West Coast and the Firth of Thames that supports fisheries and aquaculture. This will require an experienced individual who is an organised and strategic thinker with a sound understanding of New Zealand's coastal environment.
The role will involve:
Technical knowledge and advice on issues relating to coastal water quality research and science
Design and management of environmental monitoring programmes, including state of the environment reporting and environment indicators
Developing and implementing instrument deployment strategies
Strategic advice to guide and assist implementation of Waikato Regional Council's Regional Policy Statement
Expert evidence in relation to RMA consents and plan hearings
Expertise and advice to internal and external stakeholders on coastal water quality including the effects of aquaculture and contaminant tracking.
The ideal candidate will:
Be highly motivated with a proven track record in scientific investigations and analysis. 2-5 years' experience or greater
Maintain high standards and rigour in their work including reporting and publications
Sound knowledge of coastal water quality in the New Zealand context

At least a basic understanding of the Resource Management Act
Have an MSc in coastal/marine chemistry, aquatic sciences or similar
PhD level is an advantage.
Knowledge or experience with aquaculture is an advantage.
If this is the new challenge you are looking for, we'd love to hear from you!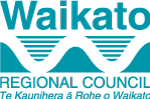 Permanent Full Time
Job no: M7637
Location: Hamilton City
Closing Date: Sunday, 24 March 2019