Road Works Project Coordinator - Transport Assets
---
This is a fantastic opportunity to join a group of a highly motivated team of professionals who are responsible for the maintenance and operation of Wellington City's transport assets.
Whether the asset belongs to vehicle, pedestrian or cycle networks we ensure they are safely and efficiently maintained to enable the safe and efficient movement of people through the networks. These networks are vital to supporting the city's economy.
As our Project Coordinator, you will contribute to our success through your ability to:
prepare and update the maintenance programmes for the current and forward financial years
extract data from the Council's asset management database
audit and analyse fault finding data sets and report to Managers
assist with onsite inspections
coordinate site clearance with service authorities to ensure no work programme clashes occur
report on any resulting programmed work volume changes
publish, update and manage work programmes on the Wellington City Council web site
coordinate roadworks programmes with other council projects
respond to customer inquiries.
This position is ideal for a recent graduate or a diploma holder in engineering or computer science. Previous work experience is not essential but an exceptional knowledge of Microsoft Excel with data base management and analytical skills are required. You will have to be a strong social media networker, technically-minded person with a keen interest to learn new subjects like web site hosting and maintenance.
The Wellington City Council is committed to providing a positive working environment. The culture is renowned for its friendliness, diversity and opportunity, and the Council strongly supports continuous professional development.
For more information please refer to the role description or contact Don Mudalige through working@wcc.govt.nz
Applications close Friday, 25 January 2019.
To apply for this job, please go to our job site www.careers.wellington.govt.nz/home and enter the job code 21722LGC.
We're looking for people who share our passion for Wellington and have the same values that we do - to make our city an even better place to live and work.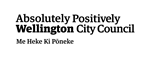 Permanent Full Time
Job no: AOAM943365
Location: Wellington City
Closing Date: Monday, 25 February 2019