Resource Recovery Officer - Wellington Southern Landfill
---
Are you looking for a change this summer? Do you need a job that is fun, pays fairly, is all about making a difference, and where turning up the music is a good thing?
We are looking for two Resource Recovery Officers to join our very busy Resource Recovery Centre at the Southern Landfill in Happy Valley.
The Resource Recovery Centre is open seven days a week and closes on Christmas day and New Years day. Your availability to work on the weeks before and after Christmas and New Year is essential.
Some key tasks for this job are:
sales, pricing and displaying goods at our Second Treasures landfill shop
diverting resources that would otherwise go to the landfill
e-waste processing
cleaning
high quality customer service eg providing informative and friendly advice to customers about how to correctly use our recycling facilities.
Health and safety is critical for us, you'll need to ensure you practice high standards at all times.
A relevant qualification or experience is great, but a heap of enthusiasm and a can-do attitude is what we really like. Training will be given to ensure you are able to perform all of the above tasks.
Some key skills you will already need to have are:
experience communicating with the general public
a strong work ethic
excellent written and verbal communication skills
competency using computers (i.e. the ability to learn the touch screen till)
a full driver's licence.
The Resource Recovery Centre is a seven day week operation. The site is open 360.5 days per year. All staff can be rostered on for one, or both weekend days. We have two permanent jobs available, one full-time and one part time. The part time job is for approximately 24 hours per week, days/hours to be agreed.
What we offer you:
The Aotearoa Living Wage ($20.55 per hour)
A supportive work place environment that will provide training at no cost to you
An active and physical job that gets your blood moving (no standing desks required here)
A great place to work, where its ok to turn up the music and have fun
A job that requires you to think, assess, prioritise and problem solve on a daily basis
The knowledge that you really are doing something good for the environment by preventing reusable and recyclable resources going to landfill.
In short, our customers love us (they tell us this every day), and we are a team of dedicated professionals who are working hard to make a great place that does good things, even better.
If this sounds like you, we'd love to hear from you.
For more information please contact Shelali Shetty, Recycle Centre Manager, on working@wcc.govt.nz
Applications close at 5pm on Thursday, 15 November 2018.
We have two permanent jobs available, one full-time and one part-time. Please indicate in your cover letter which job you are interested in - full-time or part-time.
To apply for this job, please go to our job site www.careers.wellington.govt.nz/home and enter the job code 20705LGC.
We're looking for people who share our passion for Wellington and have the same values that we do - to make our city an even better place to live and work.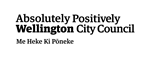 Permanent Full Time, Permanent Part Time
Job no: KGAG843039
Location: Wellington City
Closing Date: Saturday, 15 December 2018