Resource Consent Engineer
---
Creating Great Places, Supporting our People
The Far North District Council is on a transformation journey to become one of the regions most sought after and valued employers – we value manaakitanga, integrity and professionalism in delivering outstanding value to our customers and the community.
About the position
The Consents Engineer works within the Resource Consents Team within the District Services Group of the Far North District Council. In this role you will provide technical engineering expertise and support services, primarily to the resource consents team, but also the building consents and compliance teams within the District Services Department.
About You:
To be successful in this role you will be a strong communicator with the ability to develop and maintain effective working relationships. You will need to work with teams within Council and external customers to ensure development proposals are consistent with Council's District Plan and Bylaw requirements, and engineering standards.
In addition, you will bring to the team a sound understanding of permits and consents and the ability to provide good quality advice on resource and building consent processes and inspection work. A suitable tertiary level qualification in civil, structural or subdivision development engineering is required, and experience working in local government is desirable.
If you enjoy diversity and are looking for a challenge as part of a team experiencing an exciting time of change at FNDC, then we'd love to hear from you. In return we offer you a competitive salary, flexible work arrangements and the chance to enjoy the lifestyle and beauty only the Far North region can provide.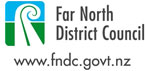 Permanent Full Time
Job no: FNDC42804
Location: Northland, Far North
Closing Date: Thursday, 31 January 2019