Property Manager
---
Our Property Management team oversees lease and facilities management of a portfolio of WCC commercial and community properties. The team plans the annual renewals process for assets within the portfolio and manages the budgets including revenue and expenditure forecasts. The team also manages minor capital works projects.
We are looking for an enthusiastic person who can manage the exciting commercial property portfolio in accordance with sound life cycle asset management principles and be well versed in a high standard of lease management including negotiations, rental reviews, lease renewals, managing tenant requirements and Contractors as required
You'll provide expert technical advice, and services across a range of property issues to ensure that Council owned properties are managed in accordance with good business practice, statutory requirements, Council operating procedures, policies and management plans.
You will need to have excellent stakeholder relationship building skills and a proven track record in good communication and relationship building.
A good working knowledge of property and budget management and asset renewal is required for this diverse portfolio which will provide a great opportunity for you to be continually challenged.
For more information please refer to the job description (located at the bottom of this page), or contact Melody Ogilvie on working@wcc.govt.nz
Applications close Monday, 17 December 2018.
To apply for this job, please go to our job site www.careers.wellington.govt.nz/home and enter the job code 21243LGC.
We're looking for people who share our passion for Wellington and have the same values that we do - to make our city an even better place to live and work.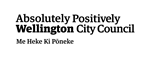 Permanent Full Time
Job no: LFAI843206
Location: Wellington City
Closing Date: Monday, 17 December 2018