Projects Delivery Manager
---
Lead a New Project Delivery Team
Deliver the Capital Works Programme
Instil a professional & consistent approach to project management
The Southland District Council (SDC) is a territorial authority responsible for the largest land area of 30,401 km², in arguably the most unique and beautiful part of the country, including the Milford Sound, Fiordland National Park, Te Anau and Stewart Island. SDC is renowned for sector leadership at both political and management level and has recently unveiled the new Southland District Story, a rebranding project that will develop new and innovative ways to partner with the many varied communities that make up their district.
Based in Invercargill this exciting new role will oversee the establishment of a new team, systems and processes to ensure the delivery of robust Programme and Project Management functions across a varied portfolio, including transport, property, 3 waters, parks and reserves, forestry, Te Anau Airport and SIESA. Reporting to the Group Manager Services & Assets and leading a high performing team of five you will develop and lead the commercial disciplines and accountability required to take project delivery to the next level. This role represents an excellent opportunity to progress some long standing critical projects for the region including the Te Anau Wastewater Discharge Project. Typically, a three-year programme of work established through the LTP cycle involves approximately 300 projects with a budget of $40 million (projects ranging from $20 million to $10,000).
To be successful in this role we require:
Tertiary and Project Management qualifications
Proven leadership experience building and developing a team, with a strong coaching focus
Experienced with the successful delivery of large capital works programmes
Demonstrated experience improving processes, systems and functions associated with programme delivery in line with best practice
A strong focus on accountability and results
Useful to have a background in Utilities/Infrastructure
A collaborative, honest & open style with excellent communication & relationship management skills.
This unique green fields opportunity awaits in a well-led and forward focused District Council, offering all the lifestyle benefits of living and working in Southland.
To apply in strict confidence now, email your cover letter and CV to
cvchc@sheffield.co.nz
quoting 454113lg. Applications close on 27 January 2019. Emails will be electronically acknowledged and further correspondence may be by email.
To view a position description, please visit the Job Search page at www.sheffield.co.nz.
For more information please phone Louise Green on +64 3 353 4367.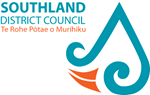 Permanent Full Time
Job no: 454113lg
Location: Invercargill City
Closing Date: Sunday, 27 January 2019