Personal Assistant to the Mayor
---
Permanent position working 40 hours per week (Monday to Friday)
Napier is a lively and vibrant city, offering an exceptional climate as well as plentiful opportunities for family, recreation and relaxation. Improved road and air links are helping to make Napier one of New Zealand's most popular, liveable and easily accessible cities.
Napier City Council is one of Napier's biggest and most desirable employers - we value excellence, integrity, sustainability and outstanding customer and community service.
We are looking for a highly experienced individual to be a part of the Napier City Council team, who will play an important role providing high quality administration support to the Mayor, Deputy Mayor and Councillors. Key priorities for this role include planning, coordinating and delivering Civic and Mayoral events; diary and correspondence management; travel and accommodation arrangements, financial reconciliations and providing back-up support to the Governance Team including agenda preparation and minute taking as required.
There will also be a need to build and maintain effective working relationships across all Council Directorates and the wider community.
We are looking for someone who has:
proven delivery of high quality administrative support at senior executive level
strong events management experience
high levels of cultural competency
demonstrated initiative, innovative thinking, and sound problem-solving abilities
well-developed organisational skills
excellent interpersonal and communication skills
an ability to work well under pressure
the ability to multi-task, as this is a very busy role
To be successful in this appointment you must have a high degree of competency in all of the MS Office applications, and be competent in all aspects of office systems and procedures including electronic document management systems.
You will maintain a very high level of confidentiality, and possess high personal standards in terms of the quality of your work. You will have excellent attention to detail and you will be fast, efficient and accurate.
You will need to be very personable, comfortable interacting in culturally-appropriate ways with people of all backgrounds, and willing to participate fully in our close-knit and dynamic team environment.
The role will have challenges, variety, and significant responsibilities, and you will be excited to bring your very best in meeting them.
We are an equal opportunity employer and we value diversity. We do not discriminate on the basis of race, religion, national origin, gender, sexual orientation, age, marital status, or disability status although applicants must have existing rights to work in New Zealand.
Our preferred candidates will be required to undergo pre-employment screening which will include drug testing and, for some roles, health screening.
To apply for this job go to: http://careers.napier.govt.nz & enter ref code: 4544363.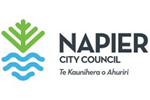 Permanent Full Time
Job no: 4544363
Location: Napier City
Closing Date: Thursday, 21 February 2019