People leader, kaituitui, coordinator
---
Call it what you will, but here at Environment Southland we're planning for the future and we need someone as passionate about our communities as we are.
Influencial role with real impact to the community
Lead and bring people together
Grow your career in beautiful Southland
This new, fixed term role is responsible for leading our new Regional Forum. The forum will draw together a diverse group of people to make suggestions and recommendations to Environment Southland's Council - all with the aim of improving our water quality and quantity.
Excellent communication skills and political savvy are necessary as you will work closely with the forum, internal and external stakeholders, who are many and varied. You will enjoy developing relationships and managing complex issues. If you are organised, adaptable, energetic and outcomes focused then this role could be just what you're looking for.
As the lead of our Regional Forum you will need:
a tertiary qualification in a relevant field

at least 10 years' experience in project management, facilitation or similar

an ability to work with a range of groups, including tangata whenua

strong conflict management and problem-solving skills

the ability to grow and support a team

excellent facilitation skills

an understanding of the complexity of water management issues

knowledge of the Resource Management Act 1991 and the National Policy Statement for Freshwater Management (or similar legislation)
Why Environment Southland:
We have a lifestyle that's second to none, with easy access to beaches, rivers, lakes, ski fields, national parks and first class sports facilities. We pride ourselves on ensuring that our staff's work-life balance is a priority. With affordable real estate, short commutes and a great range of schools on offer, there is something for everyone!
If you are ready to enjoy all that the Southland lifestyle offers and grow your career, apply today.
To apply for this job go to: environmentsouthland.recruitmenthub.co.nz & enter ref code: 4429997. Applications close 21 November 2018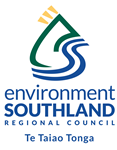 Fixed Term Full Time
Job no: 4429997
Location: Southland, Environment Southland, Invercargill City
Closing Date: Wednesday, 21 November 2018