Open Spaces Maintenance Officer
---
Have you heard? We're doing things differently at Waikato District Council. We're overhauling our operations, breaking down hierarchy, smashing silos and improving community planning. We're cultivating an innovative learning culture, and pushing co-design when it comes to our community.
To make this change successful we need great people. Are you one of them?
We are seeking a positive, innovative, self-driven and energetic individual to bring their expertise and motivation to the Open Spaces Team.
The ideal candidate for this position will have a technical qualification in horticulture, sports and recreation or similar, have experience managing contractors, be effective at stream lining process, a sharp eye for detail and great at solving problems and finding solutions.
In this role you will be a part of a team working closely with our contractors to ensure that the districts parks, and open spaces are well maintained, clean and safe for the public to use. You will monitor the contractor's performance and quality of work so an eye for detail is essential. Along with this there are opportunities to connect with the Waikato communities to help develop liveable, thriving connected communities through our parks and open spaces.
To be successful in this role you will need to have excellent customer relationship and communication skills, pay attention to detail and manage your time and work effectively. Ability to interpret and understand polices, plans and legislation will be important, particularly knowledge of council's policies and bylaws as well the Reserves Act and Resource Management Act.
It is envisaged that the successful candidate will be based in the Tuakau Office and there is the potential to operate out of the Ngaruawahia office.
The head office is located in Ngaruawahia, just 15mins from Hamilton or just an hour or so from Auckland against the traffic, Waikato District Council should be on your radar. And guess what? The worst traffic jam you'll find is getting to the top of the Hakarimatas during your lunch break! Check us out, you won't regret it.
Applications close at 11:55pm on Wednesday, 23 January 2019.
To apply for this job, please go online to www.joinourteam.co.nz and enter the job code 7982LGC.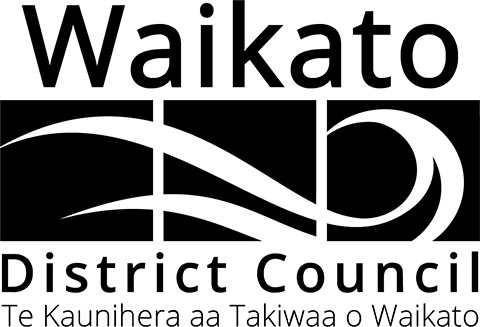 Permanent Full Time
Job no: 7982
Location: Waikato, Hamilton City, Hauraki, Mangakino, Matamata-Piako, Otorohanga, South Waikato, Taupo, Thames-Coromandel, Turangi, Waikato District, Waikato Regional Council, Waipa, Waitomo
Closing Date: Wednesday, 23 January 2019