Manager - Programme Delivery & Business Intelligence
---
Creating Great Places, Supporting our People
The Far North District Council is on a transformation journey to become one of the regions most sought after and valued employers – we value manaakitanga, integrity and professionalism in delivering outstanding value to our customers and the community.
New leadership role.
Key transformation role within Corporate Services Group.
A competitive & fair remuneration package, including learning & development & health & wellbeing programmes.
About the role
A fantastic opportunity is on offer to appoint a motivated and passionate professional to lead and manage the Programme Delivery and Business Intelligence team. You will achieve success in leading the delivery of Council's business programme of work.

Success in this role is highly dependent on collaboration between the Information Services & Technology team, Business Improvement Advisors, Business Development and the Project Management office. This role sits on the Corporate Services Group leadership team and plays a key role in developing the organisation's culture and capabilities with a focus on trust, leadership and empowerment.
The Manager – Programme Delivery & Business Intelligence directly oversees a high performing team which includes key business functions, such as Project Management, Business Analysis, Systems and Applications (Development, Support and Vendor Management), Geographic Information System (GIS), Reporting and Business Intelligence
About you
This new leadership appointment presents an amazing opportunity for you and your team to create something special.
Ideally you will have 5 years' experience in a leadership role, preferably working as a programme manager or a manager focused on delivering improvements and projects, with an emphasis on digital transformation & technology solution delivery.
You are a collaborative and highly engaged leader, focused on delivering business value against organisational strategies. While you possess a strategic view, you have the ability to translate strategy to tactical and actionable work programmes that deliver business results.
Knowledge and understanding of program management coupled with experience in championing and mentoring staff to form an effective implementation and delivery team will ensure your success. It goes without saying that the ability to create a sense of community amongst the team is key.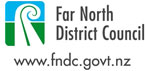 Permanent Full Time
Job no: FNDC42861a
Location: Northland, Far North
Closing Date: Thursday, 28 February 2019