Manager - Health and Safety
---
Fostering positive attitudes and commitment to health and safety
Actively promoting safety awareness
Working across Council(s)
At Invercargill City Council, we're passionate about the safety and wellbeing of our people. As our new Health and Safety Manager, you'll lead making this happen!
You'll take charge of the development and implementation of health and safety policies, systems and initiatives, to ensure Council is a safe and healthy place to work.
Your previous experience in health and safety will ensure you're recognised as a trusted advisor to Council and senior managers in all aspects of health and safety. You will provide strategic and operational leadership to managers and team leaders.
This role may work across more than one council in the Southland Region. As a key member of leadership teams, your flexibility will make you successful in sharing your knowledge and experience and motivating your peers to make health and safety the number one goal. You're approachable and friendly and you communicate in an open, honest, appropriate and considerate way.
To be successful you will need:
Tertiary qualification in Health and Safety Management or equivalent
Previous experience in a health and safety leadership role
Experience in strategic and operational management of Health and Safety systems, policies and standards in a large organisation
Strong understanding of the health and safety legislative framework, employer obligations and best practice
In return we offer:
Challenging, interesting work
A range of employee benefits, flexible working, learning and development opportunities and an active social club
Affordable housing, simple commutes, a great range of schools, and easy access to the great outdoors
To apply for this job go to: https://icc.govt.nz/your-council/careers

Reference code 4556531.

Applications close 08 March 2019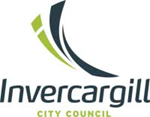 Permanent Full Time
Job no: 4556531
Location: Invercargill City
Closing Date: Friday, 8 March 2019