Manager, Finance
---
The Manager, Finance is regarded as an important leadership role and is a key influencer across the council. Reporting to the Chief Financial Officer, you will provide leadership across the full spectrum of financial services. You will provide robust financial advice, ensuring a high level of understanding of Council's financial position and performance, including Treasury management and external borrowing.
You will be responsible for management accounting, rating, accounting services and financial system administration and support functions. We have some exciting projects on the horizon, including the replacement of our financial systems that will provide the opportunity to further enhance the services that the Finance section provides.
It is a given that you are technically sound with the relevant qualifications. In addition to this you will have a proven background of financial management and leadership in a multi-disciplinary environment, with a demonstrated focus on leading and developing teams. The ability to quickly build effective relationships with both internal and external stakeholders will support your success in this role.
If you have the leadership skills in a finance setting that we are after - we'd love to hear from you!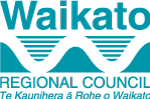 Permanent Full Time
Job no: M7545
Location: Hamilton City
Closing Date: Applications close Tuesday 29th Jan 2018.