Manager - Asset Management & Infrastructure Planning
---
Creating Great Places, Supporting our People
The Far North District Council is a respected and trusted organisation that is committed to working with the community, elected members and community boards to enable and deliver the best outcomes for the region
We are committed to delivering excellence by being a high performing organisation, and are embarking on a business refocus and transformation to realise this. At the heart of this is embedding our values of 'integrity, manaakitanga and professionalism'. We're looking for those people with the talent, enthusiasm and commitment to be a part of our high performance journey
About the role:
This role is all about leadership and results. We're ambitious and want someone with vision, who is motivated by coaching to achieve high performance, and keen to be at the front of transformational change in how we deliver our infrastructure and asset management systems.
One of the key projects for FNDC is improving our information and asset management for 3 Waters and District Facilities. Bringing asset management and infrastructure planning together in one team is new, and we're looking for someone to integrate and connect the dots between them. Our Infrastructure Strategy and Asset Management Plans are integral to our long term planning as a Council and we're improving them – this requires leadership and focus. Some of the key questions for our District are identifying and managing the need for increased capacity to accommodate growth within a fiscally constrained environment. This role offers a great opportunity to be at the forefront of answering these questions.
This is a key role for the Infrastructure Asset Management Group, and with the teams already in place will focus on building the capability and potential of these talented individuals. This role will form part of the senior leadership team of Infrastructure & Asset Management and the organisation.
About you:
To be successful in this role you'll be focused on coaching people, with experience in successfully leading a high performing team. You'll have a background in asset management / planning with an infrastructure focus, but more importantly, you'll have the ability to form good working relationships to achieve the best organisational outcomes. You'll be motivated by business improvement, strategy, and contributing to the community. You'll also be politically savvy and used to working with a variety of people from different backgrounds.
Why Join Far North District Council?
This role offers the ability to have a really positive influence on the far north communities. And you get to live here and experience all the far north has to offer, with our main offices operating in Kerikeri, Kaikohe and Kaitaia. There's something really special about the people in the Far North, and this role offers the ability to work and live with these amazing people, he tangata he tangata he tangata.
Be a part of our journey to being a high performing organisation by applying online today!
For more information on our organisation's vision, mission and values visit www.fndc.govt.nz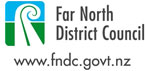 Permanent Full Time
Job no: FNDC42823
Location: Northland, Far North
Closing Date: Sunday, 6 January 2019 at 11.30pm