Information Management Leader
---
Leadership role working across significant Information Service Projects & Application Delivery.
Make your mark in the region.
Napier is a region experiencing hugely positive growth, and this is a role that will see you working with a highly capable team, engaged key stakeholders and some innovative projects of scale.
As the Information Management Leader, your core focus will be on ensuring applications and systems are optimised which ultimately means all users are enabled as much as possible through your information management. Your responsibilities are the general management of GIS, Web Development, Application Support and delivering high level support to your customers throughout the business. You will effectively manage current and future corporate information management systems, delivering technology solutions that drive further positive community engagement digitally, that fit with the strategic goals. This is a role that sees you guiding and mentoring a vibrant team who strive for excellence in customer delivery for all things data related. In this role you will be the ambassador with cross business initiatives.
To be successful, you will have highly developed relationship and people management skills, have a solid working knowledge across GIS, Web Development , Applications, Records and data management. You are a natural coach and technical tutor with your team and not afraid of rolling up your sleeves, contributing technically to projects and having a hands-on approach to work. You will have highly tuned work flow and project management expertise coupled with a multidimensional understanding of how data and information are used and maximised effectively across the wider organisation. Ideally you are degree qualified, a strong collaborator and want a career in a large-scale organisation that is highly focussed on internal and external customer service.
Are you a Senior Data and Information Manager? Bring strong team leadership? And want to be part of this vibrant region? Then we would love to hear from you.
Please do not apply using the "apply now" button. This vacancy is being managed by Red Consulting Group.
Please email your CV to careers@redconsultinggroup.co.nz quoting reference "IM Manager" or telephone Mardi Thompson in complete confidence to find out more. Tel 06 877 6637.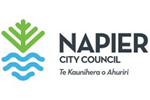 Permanent Full Time
Job no: 4542571
Location: Napier City
Closing Date: Sunday, 24 February 2019