Group Manager Strategy and Risk
---
The South Waikato region is currently going through a period of growth and development. We are looking to appoint a motivated and passionate professional to support the Council as our Group Manager Strategy and Risk to provide significant strategic thinking horsepower to the Council.
This key leadership role requires an experienced professional who brings an authentic, visionary and inspirational leadership style to a high performing organisation.
The successful candidate will demonstrate the passion, 'mana' and credibility to translate the needs of diverse groups, and then motivate, manage and unify teams to meet these needs. You will possess strong business acumen, a commitment to making our business practices more professional, cost effective and customer focused. Your highly adept communication and relationship building skills will ensure your success within the role.
It is expected that the applicant will have an appropriate management qualification or can demonstrate the equivalent experience needed for this senior executive role. Although local government experience is not essential, it will be viewed as highly advantageous.
An honest and open level headed individual who can hold robust conversations at Senior Leadership level will be welcomed.
The mandate is to lead and take ownership of implementing and delivering the organisation's strategic vision in the following areas:
Integrated strategic planning
Information services
Quality and risk
Procurement
Legal and strategic property functions
There is an on-going requirement to ensure a continued focus on improving business performance and quality outcomes within this complex and multi-disciplined environment. Equally important will be developing the leadership capability of yourself and your direct reports.
This role will drive collaboration within the council along with other neighbouring councils and external stakeholder groups with a purpose to strengthen these working relationships.
If you are interested in a role that allows you to make a positive contribution to the welfare of our community then we want to hear from you, apply today!
To apply for this job go to: http://southwaikatodc.recruitmenthub.co.nz/ & enter ref code: 4554374. Applications close 01 March 2019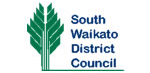 Permanent Full Time
Job no: 4554374
Location: South Waikato
Closing Date: Friday, 1 March 2019